Top 10 Productivity Apps for 2014
By MODintelechy / Technology
---
Alright, raise your hand if one of your new year's resolutions included being more productive, bringing your A Game to the office, or just generally making your life run more efficiently. I for one am typing this one handed as the other one is presently raised. We all want to amp up productivity and thanks to our good friend, mobile technology, we can take advantage of a little helping hand(s). We've compiled our top 10 apps to help supercharge productivity in the new year and keep it going strong throughout the rest of the year.
Evernote
How do we love Evernote? Let us count the ways. Evernote is a great cross-platform app that allows users to upload notes and media and organize them in a cloud notebook. The best part about Evernote is the ability to sync all of your content across any device. You'll never lose track of all those notepad memos again!
Dropbox

Dropbox is another app that capitalizes on the convenience of cloud storage. Dropbox users can store files of all shapes and sizes in the cloud and access that content from anywhere. Users can also share files quickly and easily for streamlined collaboration, cutting down on having to email massive files. Hey, inbox space is precious!


Pocket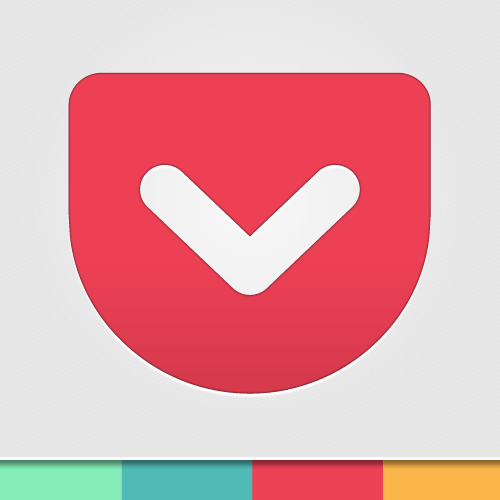 The solution to that overwhelming urge to read all 26 things people who didn't grow up in the 90's won't understand on Buzzfeed, Pocket lets you save articles, videos and web pages so that you can read them later. This collective bookmarking tool can be synced across different devices so you can catch up from anywhere.


Google Drive

We'd call this the Jan Brady to Dropbox's Marsha. Certainly not as hyped, Google Drive still works seamlessly among the Google infrastructure and delivers 15 GB of space across Google Drive, Gmail and Google + photos. You can even create and edit documents on the go with the Drive app.


Producteev

Producteev is slowly becoming one of our new favorite apps here at The MOD Studio. Just one of the many task organization apps available, Producteev stands out because of its ease of use and collab-friendly interface. Producteev is available on traditional desktops, iOS and Android devices.


Photoshop Touch

Behold, it's Photoshop…but for your mobile device! Photoshop Touch can't replace the desktop version but it's definitely the premier photo-editing app. This mobile version is available on iOS and Android devices and features many of the original's tools. The ability to integrate with Adobe's Creative Cloud lets users edit on a mobile device and then sync to a desktop to complete the masterpiece.


Mint

Mint isn't so much an office productivity app as it is a great way to see how much of your hard earned income goes towards breakfast tacos. Mint organizes your spending and lets you keep tabs on all of your accounts in one space, from any device. Mint will even tell you how your investments are doing and offer ways you could be saving money.


IFTTT

If This, Then That. That's what IFTTT stands for and that's the equation used to create connections between almost all of your online accounts. Users can set triggers across any accounts that are dependent on specific actions. So for example, you could tell IFTTT "If someone tags me in an Instagram photo, then save that photo to my Dropbox." Pretty nifty, huh?


Unroll.me

Unroll.me made our list because sometimes you just want someone else to do the dirty work for you. While we definitely love email marketing, we also understand that tastes change and spam subscriptions are bountiful. Unroll.me solves this problem by unsubscribing you from unwanted subscriptions and organizing you're active subscriptions in one, easy to manage place.


MobileDay

And lo, our final choice for our favorite productivity apps for 2014 is MobileDay. MobileDay let's you One-Touch into any conference call with any conference provider. MobileDay syncs with your phone's calendar and auto-detects the call details from meeting invites, joining you to meetings on GoToMeeting, Google+ Hangouts, WebEx, Apple FaceTime, and Skype audio with just one touch.